It is not the first time you have been a guest at the Festival, right?
I was there with my own student short film years ago. It was my first edition of the Golden Anteaters exactly twelve years ago.
How do you remember that Festival?
There was an incredible atmosphere. I remember drinking coffee and eating dinners in the Zak student's club. It was April, and it was warm and sunny. Many young people and students came to the Festival. I also remember that the award ceremony was supposed to take place on 10 April 2010…
Smolensk air disaster…
This convergence of dates was shocking. Of course, the award ceremony was called off. My film starred a German actor who came for the Golden Anteaters from Berlin. I think it was significant, especially for him. He saw how Polish people reacted to this tragedy.
You came back to Lublin after a decade, this time as a juror. You're co-working with Mariusz Wilczynski and Hubert Pusek.
Yes. I need to say right away that this year's jury was very well selected. Each of us paid attention to different aspects because we came from absolutely other spheres of the cinema, after all. Despite that fact, we managed to agree on something from time to time. And yet sometimes we argued about a film, which can be seen in the number of special mentions we granted. However, our remarks often overlapped. The fact that we didn't know each other with Mariusz and Hubert was certainly beneficial. Of course, I was familiar with their works, but we met in person here for the first time. So we had no sympathies or prejudices towards each other.
Was it a challenging task for you to be a juror?
Definitely, because I know how difficult it is to make a film after all. As a joke, I say that a juror's job is like "working in a slaughterhouse." You just need to take a cleaver and chop off some titles. I think the role of an artist who brings their work to the Festival is more graceful. And perhaps I'd prefer that one.
What was that cleaver you talked about; to what did you pay attention when judging films?
First of all, to the story and how it was presented. Supposedly all stories have already been told, but I assume that they were not told by these artists. So I tried not to pay much attention to originality. Character development and creating a vision of a world were essential to me.
Since the selection was difficult, does it mean the standard was high?
I can't compare it to the other editions, but I think so. Many artists were awarded. And we treat these awards as parallel. The differences among winners were minimal.
What is important is that we watched films from around the world – Lithuania, Brazil, Slovakia, South Korea… You name it. We got a range of youth cinema; artists who have just entered the industry.
Were you surprised ? Did you notice any tendencies among young artists?
Though I generally applaud Polish and French artists, I didn't speak only in favor of them in our arrangements. Poles make truly fascinating and well made films with minimal financial budget. In turn, French people started to take up significant social issues in a light-hearted way – for example, in comedies.
I was indeed surprised by the number of comedies and films with satirist threads. Many include a clear satire on reality; however, it was presented very humorously. I was surprised because I thought the post-pandemic tendency to make dramatic, depressing films was still present. After all, there is a war next to our borders, and there is a pandemic and a crisis, and in the cinema – at least in the young cinema – I observe a retreat from seriousness and an attempt to create cinema anew.
Are we dealing with stepping away from this kind of cinema?
Quite the opposite. It is the creation of cinema anew. It is an attempt to clarify in the first place what is that cinema, which deals with trauma and problems. In Ukrainian films, I notice the creation of a new national cinema in the face of the country's collapse. While in Poland, we still face reality and break stereotypes, but we do it in different ways and using different film genres. Previously absent topic has appeared. During the last months, the ecological and even homosexual themes were strongly expressed. We also break the stereotypes of the countryside. All of this can be seen in the contest selection.
***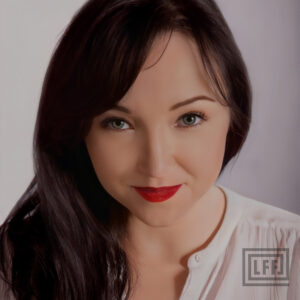 Magdalena Wleklik – director and screenwriter. The creator of films, radio plays and TV series. Her short films have had screenings at Festivals in Cannes, Gdynia, Rome and Sopot. She cooperated with Polish Radio Theatre and Polskie Radio Szczecin for many years. Currently, she is a screenwriting lecturer at the Institute of Literary Research of the Polish Academy of Sciences. She is the chairwoman of the Screenwriters' Circle of the Polish Filmmakers Association and founded the Library of Film Screenplays at the National Film School in Łódź in 2019. She was a member of the jury at the Lublin Film Festival this year.